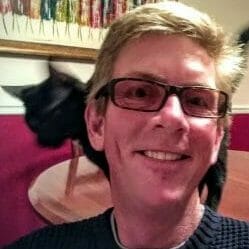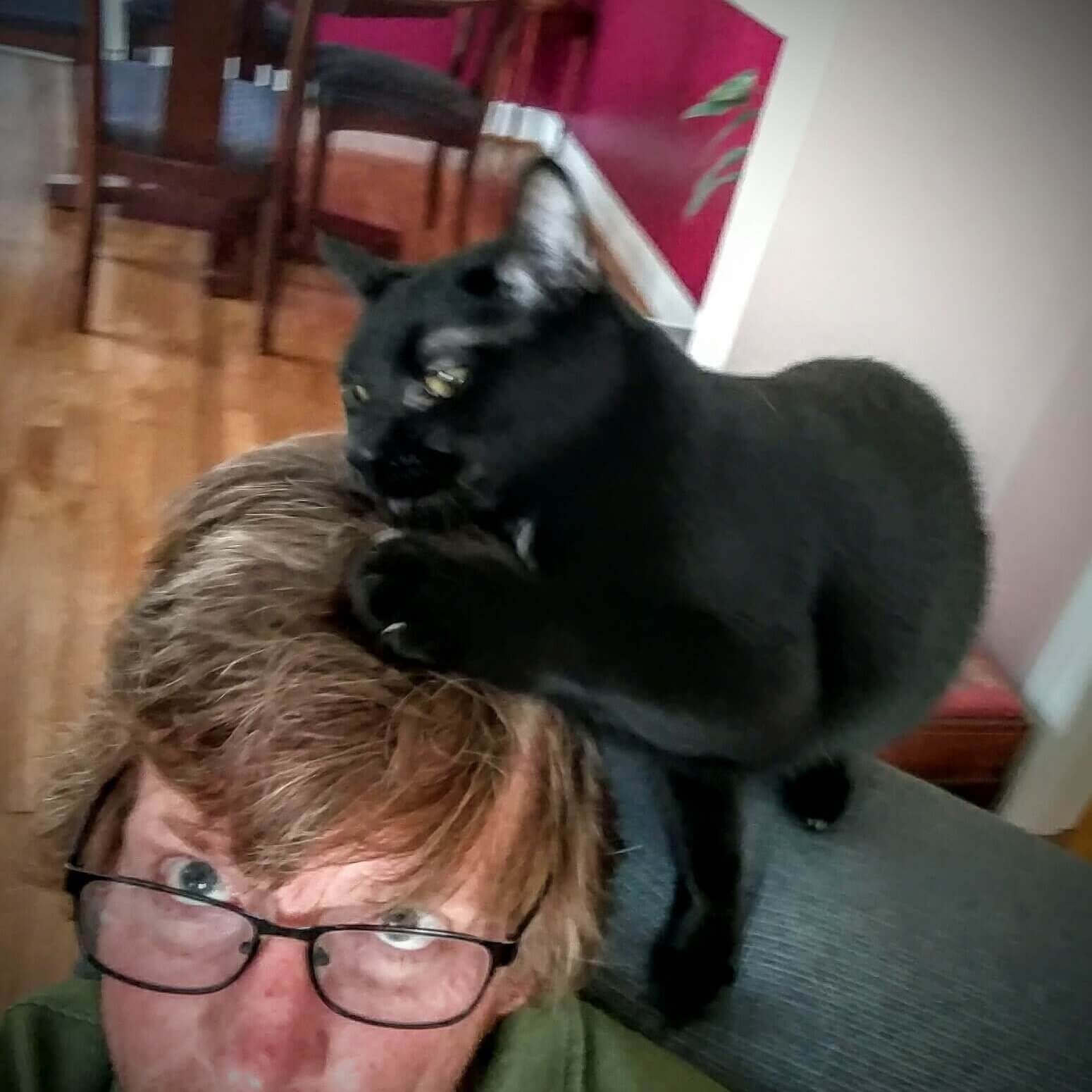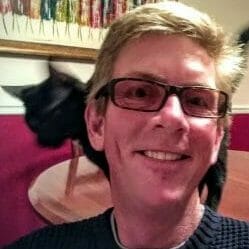 Kevin Burt - Owner/Cat Sitter
I have had cats and dogs all my life.  I grew up in Tullahoma, went to college at UT, and have lived in Nashville since 2002.
I have 3 cats. All rescues.  I have a cat client who lives behind Ellington Park.  She loves cats and would leave food out for a feral cat.  The cat started to come by every night.  Spring came and she had a couple of kittens.  After they were weaned she brought them with her.  They were truly feral, but I adopted them anyway.  It took a while and lots of patients, but they adapted.  They are 4 years old now and couldn't be happier!
I recently adopted a semi-feral kitten from the Cat Shoppe.  He was nine months old.  His parents were probably domesticated cats.  He had been hanging out around the restaurants in Hillsboro Village until he was brought to the Cat Shoppe.  I instantly fell for him.  He was very shy and not very trusting at first, but he quickly warmed up to us.  His name is Belcourt and doing great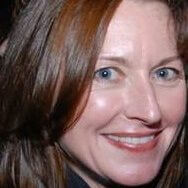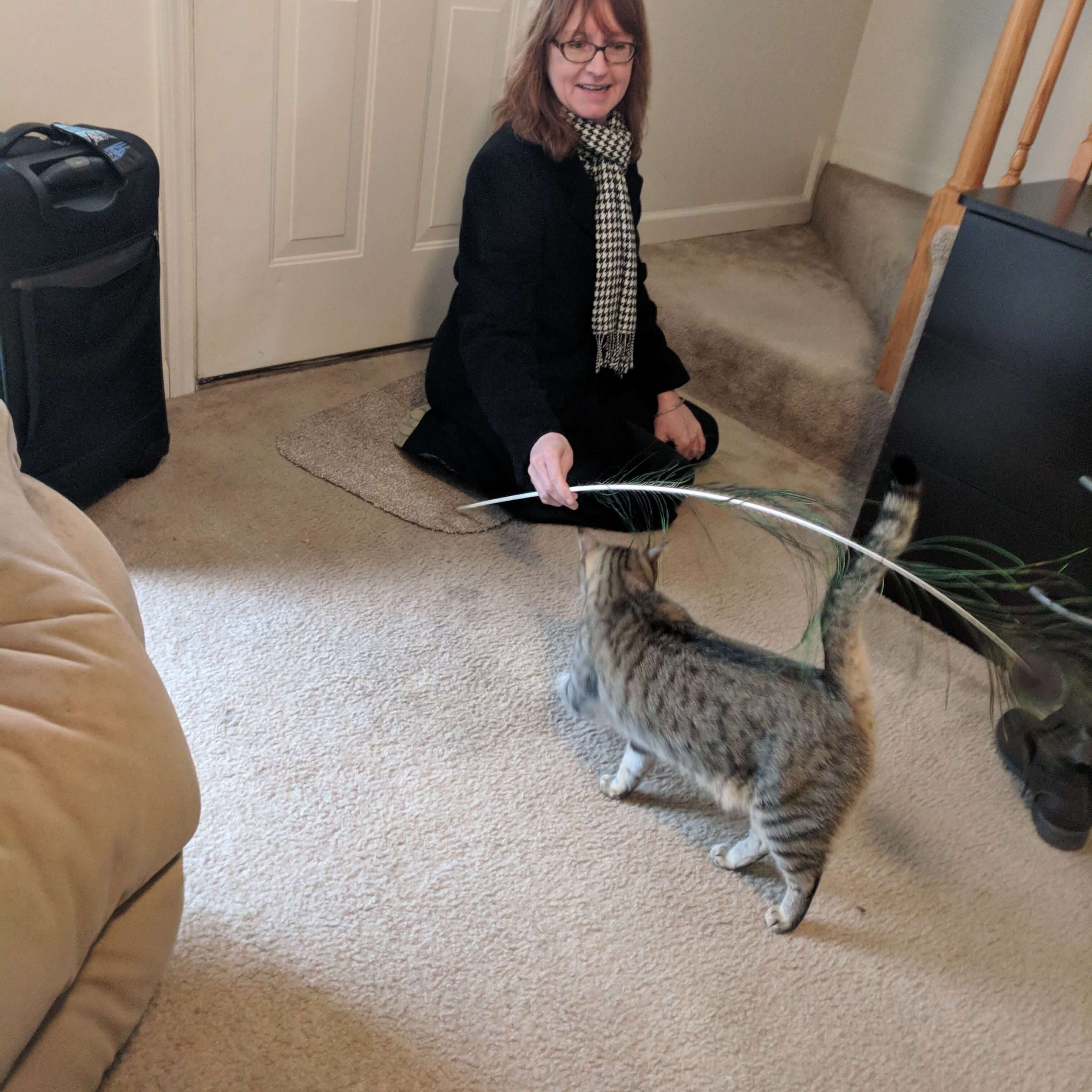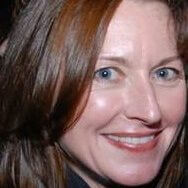 Dawn Juel - Manager/Cat Sitter
Hi, I'm originally from rural South Jersey, I grew up on a ten-acre farm where I spent most of my free time raising, training and caring for a virtual "Noah's Ark" of pets, many rescued by my mother, who helped instill in me a love of animals since I can remember.  They included horses, ponies, rabbits, guinea pigs, geese, goats, turtles, parrots, dogs and yes of course… CATS!
During my first year of college, Tommy, alone kitten showed up at my front door and he lived to be 22 years old and was loved every single day.
Over the years I've adopted and rescued several cats and dogs and learned that in most cases, they find us when we aren't even looking, and bring unexpected joy into our lives.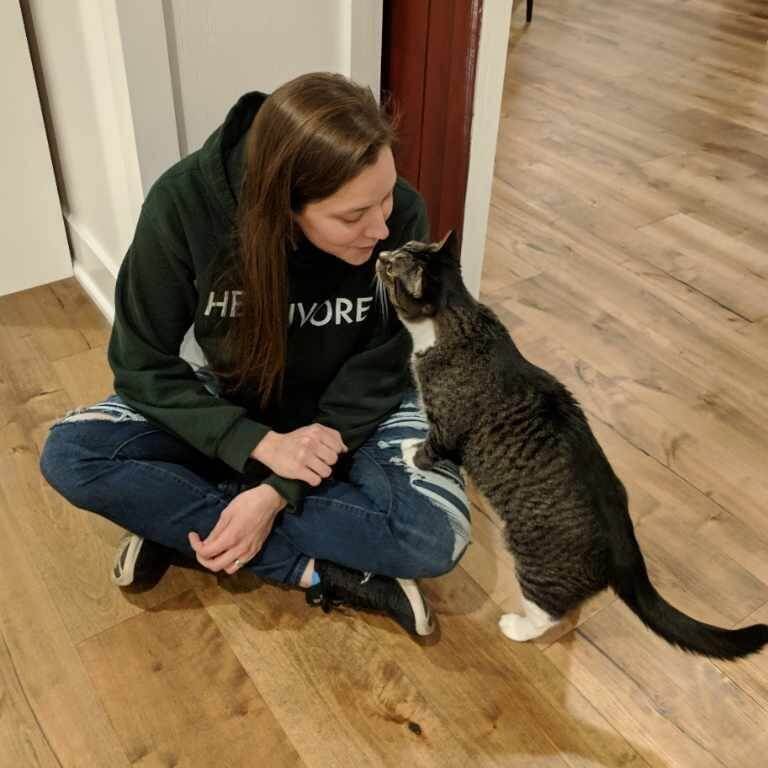 Cadédath (Cade) - Assistant Mgr & Cat Sitter
Hello! My name is Cadé (caddy). I have spent my entire life surrounded by animals. I am a veterinarian assistant and have been for the past five years. Giving oral or injectable medication is second nature for me. I have never met an animal I did not like and I don't scare easy. I have experience working fear-free and handling high cautions felines. As I say they are misunderstood. I started watching other people's fur babies over the last four years starting with close friends and referrals. My heart still has room to give cuddles and kisses and would love to extend that to your babies while you are away.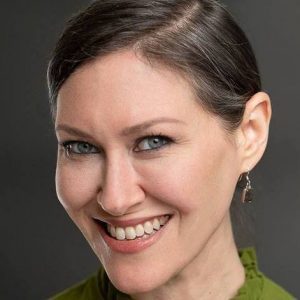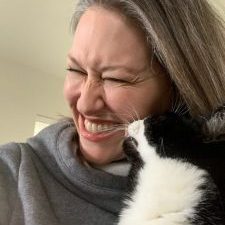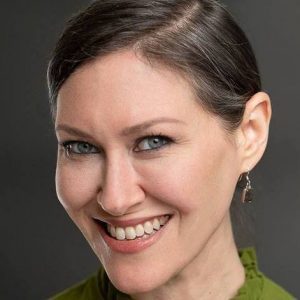 Jenni - Cat Sitter, Marketing Mgr
As the reigning Cat Lady of Salemtown, I take my position seriously. My house is home to cats Dave, Walter, Lily and Jack - and one little dog, too (Katie). All were lovingly adopted from Nashville Cat Rescue, The Cat Shoppe, and Happy Tales Humane.
I've had exciting careers in the music industry and digital marketing, but cats are my first love. I'd be honored to take care of your fur babies while you are away from home.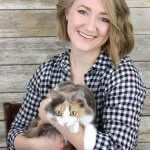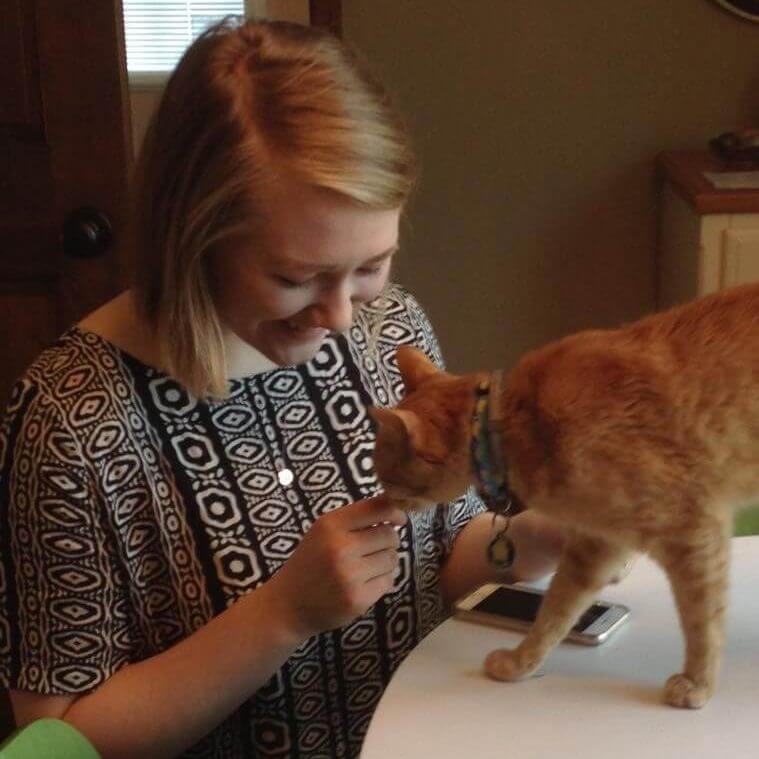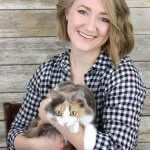 Aubrey - Social Media
I've been surrounded by cats for as long as I can remember. My family adopted a long list of cats with diverse personalities and I loved getting to know each one.
When I was 10 years old, a stray wandered into my backyard. It was a little black cat with white paws, which, of course, I named Mittens. My mom's friend ended up adopting the shy kitten. Whenever her new owner would leave town, my mom drove me over to take care of Mittens. I would call out her name and she would wait for me at the top of the stairs, but only if no one else was around. A few years later, I was able to drive myself to cat sit, and every time, Mittens would be waiting for me to pet her at the top of the stairs. After 8 years of looking after Mittens, her owner told me that I was the only person Mittens would come out for, besides her. I felt special that Mittens had chosen me to trust and feel comfortable around.
I was even given the nickname "The Cat Whisperer" by friends in college. That feeling is what made me fall in love with cat sitting.



Julie - Cat Sitter
Hi.  I'm Julie and I am a proud cat lady.
I have always loved cats, maybe because I grew up in a home in which we always had cats.  We had two very vocal siamese cats and I assumed all cats were so talkative.  When I grew up and got my own place, it just didn't feel like home unless I had a cat.  I watched my favorite cat of all times Fluffy go from a little orange kitten to a very mature cat of fifteen years. I experienced first hand the health challenges that older cats sometimes have to deal with.
When I see a cat my heart always flutters and I immediately feel happier. I am very proud to work for Music City Cat, which gives all cats the special attention and star treatment they deserve. 


Christina - Cat Sitter
Hello! My name is Christina, and I have lived with and loved cats all my life. One of my fondest memories from childhood is of my father bringing home a kitten for my sister and me; and after the tiny tabby tired of playing, she curled up on my lap to sleep. She grew to love sleeping on my bed under my blankets and, when I got older, loved sprawling all over my homework! I've had lazy cats and energetic ones, and have seen one very special personality live until he was 19.
I know just what it's like to worry that my pets are happy when I travel. You need a trustworthy, reliable caregiver committed to giving your furry felines everything they need. Take comfort in knowing that they will be given not just food, water, and clean litter, but also care and attention. I also have experience administering insulin shots to a diabetic cat. Your detailed instructions are my priority in helping your cats to maintain their happy and healthy routine!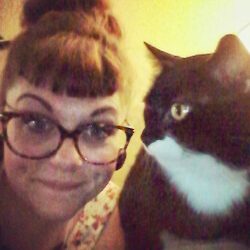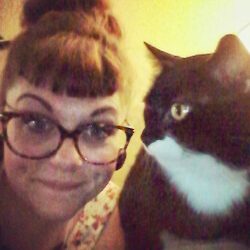 Tori - Cat Sitter
Greetings from one cat lover to another. My name is Tori and Cat sitting makes my heart sing. I love all animals but I hold Cats very close to my heart. I've been a cat owner my entire life. Fun story, When I was 8 years old,I actually had one of my cats (Stormy) give birth to a litter of kittens right between my legs! Some people call me a cat whisperer and others just call me a crazy cat lady but I love it just the same. I currently work as an entertainment banker in the music industry in downtown Nashville and did I mention I am also an Artist. You guessed it, I paint A LOT of cats. I can't even begin to express how much love I have for the felines and honestly, I should be paying you to let me snuggle and love on your Kitties while your away. When you leave your babies in my hands you can rest assured that they will be given the best care and a tremendous amount of Love.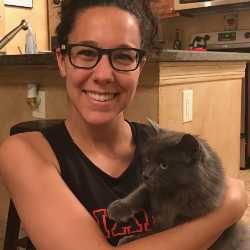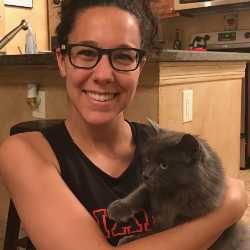 Ashley - Cat Sitter
Hello!  I have been a feline fanatic since day one and was lucky to have a childhood full of caring for several pets, including cats, dogs, fish, and hamsters. I am honored to be the current fur-mama of two amazing rescue cats, Arwen & Tiger Lilly! I have over 15 years of pet-sitting experience, whether helping friends, family, or neighbors, and I can say without a doubt that pet-sitting is one of the best jobs around! There is nothing more fulfilling than caring for life, whether plant, human, or animal.
What do you believe makes a great cat sitter?
Cat sitters need to be patient, intuitive and understanding people. Cats come in all shapes, sizes, personalities, and ages, and it is important to treat each cat as an individual! Cats have preferences on how they are approached, spoken to, played with, etc., so it is key to be patient, willing, and creative in finding ways to establish a bond with each individual!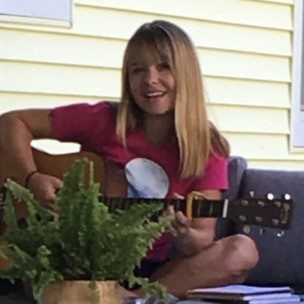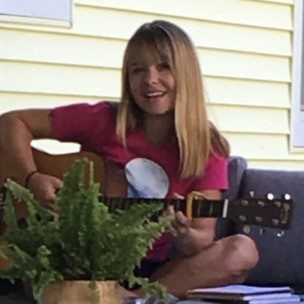 Katie- Cat Sitter
I am a singer-songwriter, a part-time recreational therapist, and a cat lady. I have three cats of my own at home, and cannot remember a time in my when I did not have a cat. Caring for cats is second nature to me.
What do you believe makes a great cat sitter?
Someone who understands cats is attentive and nurturing. Also someone with good communication skills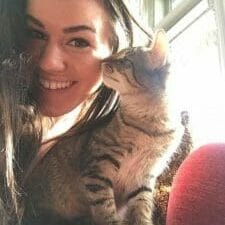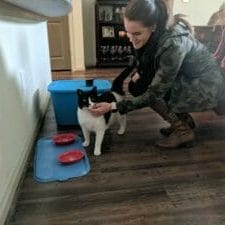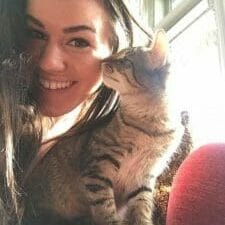 Michelle - Cat Sitter
"I grew up in Upstate, New York in a home filled with love and animals. I always had 2 cats and 2 dogs. I called the cats my sidekicks because they would follow me everywhere. Anytime I was home, they were by my side. There was one cat in particular that meant the world to me. His name was Mickey. Mickey would either sleep on my chest or on my head. He was always there for me. After Mickey passed away I decided to take a leap of faith and move to Nashville for a new adventure. The hardest part of moving was leaving my fur babies behind. Soon after I got settle in Nashville, I joined Music City Cats as a sitter where I am blessed to be able to hang out and love on kitties all the time! ❤"

Rachel - Pet Sitter
My name is Rachel, and I have two passions in life: the theatre and animals! I am an actor and teaching artist, and I love creating and working with children. As I pursued theatre, I discovered a career in caring for animals along the way! It fit like a glove! I now have five years of experience in loving and caring for cats, and I even decided to go vegan because of it! I have two adorable cats of my own, Link and Zelda! They are the loves of my life...besides my husband, I suppose, lol! If I enter a room, and there is a cat...you know I'm going to cuddle it! I am honored to love on your fur baby!
What do you believe makes a great cat sitter as far as working with the company?
I believe in going the extra mile for your clients. Giving white-glove service will make all the difference in caring for your cat! Send great photos, great messages,, make sure you sweep up around the litter box and keep their food and water area extra clean. This will show you truly care about the cat you are looking after and most importantly, it will put the client at ease while they are away!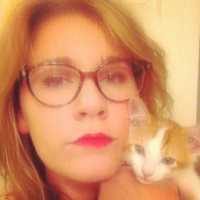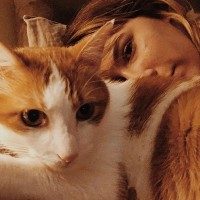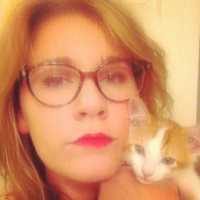 Haley - Cat Sitter
Hello! My name is Hayley and I'm a native Nashvillian with a cat obsession. I have experience with pet sitting all kinds of animals but have a very soft spot in my heart for the feline variety. I've never met a cat I didn't love, and I believe the bonds we form with our cats are more special and unique than any other animal.
What do you believe makes a great cat sitter?
A sitter that can anticipate the needs of the cat and the family. Someone who is detail-oriented and can put themselves in a family's shoes. Peace of mind is the most important thing for owners while they're away, knowing that their kitty is in good hands is vital.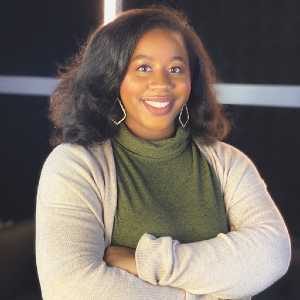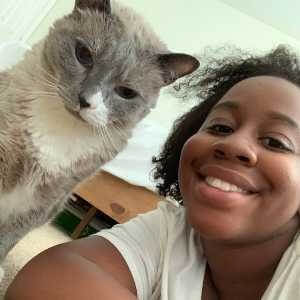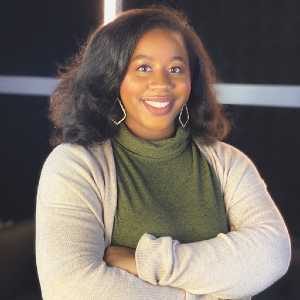 Jordan Miller
My name is Jordan! I'm a Tennessee native from Clarksville. I have two cats - Franklin and Arlo and have been a cat owner for almost two years. Prior to owning cats, I volunteered with the Humane Society in Chattanooga.  I'm currently receiving my doula certification and begin yoga teacher training in March 2020.
What do you believe makes a great cat sitter?
I think first you have to LOVE cats. I am a person that loves everything about cats, whether it's their little attitudes, the noises they make, or how they tuck their paws under their bodies. I respect animals and allow them their space and freedom. I feel like this is so needed when dealing with cats because they sometimes have to warm up to you before interacting with you. I feel like the best cat sitter is someone who is organized, personable, and responsible. Making sure to stay on top of your schedule, while providing the best care and updates for the pet owners can ensure they're receiving white-glove service.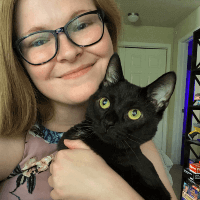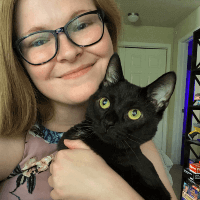 Caroline - Cat Sitter
Hi! My name is Caroline. I am currently a veterinary assistant and have been for the past 3.5 years. I have experience caring for cats that are: chronically ill (diabetic, kidney disease or hyperthyroidism, blind/deaf, neurological diseases, handicapped, etc.), geriatric, newborn kittens and new parents, and happy and healthy kitties. I also have the ability to administer medications as needed. I have extensive experience with anxious, frightful, or aggressive cats, and have been trained in fear-free tactics to care for them. I have loved cats all my life, as I grew up with seven of them! I currently have two cats, Rogue and Corvo, who are the loves of my life. I would be honored to be your fur-baby sitter and to have the opportunity to play with, snuggle, and love your kitty!
What do you believe makes a great cat sitter as far as working with the company?
A person who would love a pet unconditionally. A person who would do anything to make a pet trust them. A person who would love a pet at their best and worst. A person who would spend their last dollar if it meant their pet would be happy. A great cat sitter is one that has the aforementioned qualities and is happy to be responsible for the pet's health and safety. An *excellent* cat sitter is one that remains present in a cat's life, not by obligation or monetary gain, but by choice.



Elli - Cat Sitter
I have grown up with cats. I adopted the runt of a feral mother off of a family's porch and fell more in love than I thought was possible. I named him Moses, and he has been with me through everything. He taught me the loyal but independent demeanor of cats and the intricacies of their language. He showed me what truly loving and accepting creatures cats are. He has turned many friends of mine into "cat people" - even my partner, who has since insisted that he wanted a cat of his own too! We adopted Ursuline, a brave little ginger kitty who knows no stranger. Cats are masters of inspiring devotion.
I have more cat behavior books than I can name. I have a knack for befriending strays in parking lots and neighborhoods. Professionally I work as a social worker, specifically with people experiencing homelessness. I have befriended countless "camp kitties", bringing them food and lots of hugs. I have a boundless love for these creatures and all they can teach us. My partner has joked that I'm "cat psychic", but in all seriousness, I'm blessed to have my three cats in my life and I am honored to be able to care for other people's cats!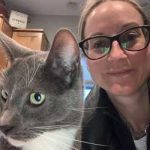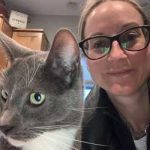 Alacia - Cat Sitter
I have more pictures of my boys, Ollie & Murphy, on my phone & Facebook than I probably want to admit to. All kidding aside, I love cats and always have! I think I make a great cat mom! My boys are calm and happy and very spoiled.
What do you believe makes a great cat sitter?
Really paying attention to the owners' requests, keeping the cat areas tidy and clean & giving the cats some real quality time while their parents are away.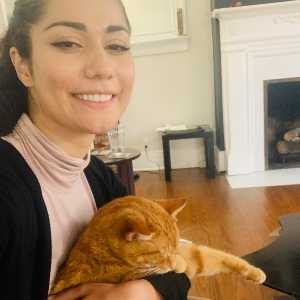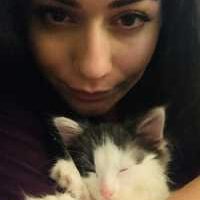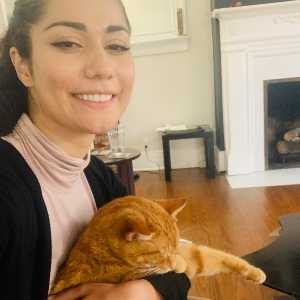 Sherenai - Cat Sitter
Hi there! I am a cat Mom and current student pharmacist who has cared for cats for my entire life in multiple countries. Although veterinary pharmacy courses are not part of my official curriculum, I have personal experience with caring for ill cats and administering their medications. During my employment at a retail pharmacy from 2014 to 2018, I actively worked with our customers to help them find affordable medication options for their pets (for example, discount coupons for insulin), counseled them on potential side effects, and directly communicated with their veterinarians to solve any issues.
I am lucky to have always had cats around since I was just a year old. While living abroad as a teenager, my Mother (a nurse) taught us how to rescue and help local abandoned/feral cats. In the last 3 years, I have helped rescue 4 cats & kittens from the 12th Ave area in Nashville and fostered them until they were taken in by Proverbs Animal Rescue.
I also have two wonderful ginger cats of my own that are both rescued from the Nashville area - Basil and Lucio. My husband and I agreed that we will stick with just 2 cats for now so I always look for a chance volunteer to take care of my family/friend's fur babies. I look forward to meeting you and caring for your furry friends!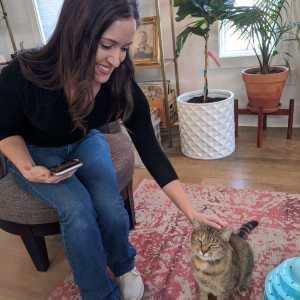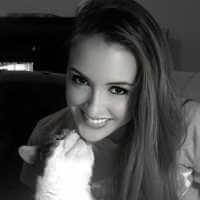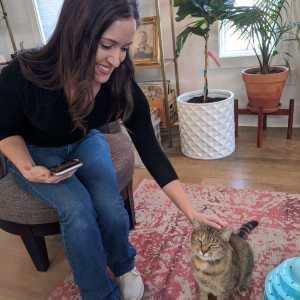 Arielle - Cat Sitter
Greetings! I adore all animals, especially kitties! I grew up surrounded by cats, both indoor and outdoor... although we, unfortunately, had a strict 3-cat-maximum rule for the indoor fluffs, ha! I got my first kitty at just 5 years old, Freckles. I loved her. She passed at the age of 22 and I still consider her my best fur-friend to this day. I understand the wide-ranging purrsonalities, and quirky nuances that come along with these babies. I absolutely love each and every one of them! I know what it's like to care for even the most delicate, special needs kitty. I have also spent time volunteering with cats in Wilmington, NC, taking care of clean-up, playtime, and feeding.
I would be honored to look after your furry babies, it would honestly be my pleasure just to spend time around kitties. I am a trustworthy, loyal, hardworking gal and you can guarantee I would look after your kitties as if they were my own.
What do you believe makes a great cat sitter?
Not everyone understands cats. I believe it's very important to love and appreciate these funny kitties and all of their wide-ranging personalities. A great sitter would take time to interact with the kitty unless said kitty could care less and prefer that you leave them alone. A successful cat sitter is dedicated, punctual, loyal, tactful and empathetic who you can count on, time and time again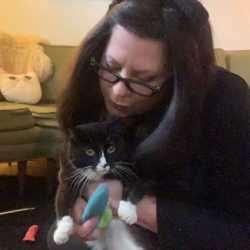 Holly - Cat Sitter
Hi, I am the humble servant of a gorgeous tuxedo girl named Rellis. I found her luxuriating in the sun after returning from a business trip. She was fearless and seemed instantly excited to see me. As I cautiously approached her to let her know I was "feline-friendly", much to my surprise she launched into my arms and slathered me with kisses and nuzzles. I had lost Kitty, my "chonky" tabby a year prior (he had just turned 20) and my heart was still grieving. However, I was thrilled to discover that Rellis was up for adoption and had been a foster cat in the care of my gracious neighbors who had spent many years finding forever and loving homes for a multitude of cats in need. 
That day was the beginning of the most incredible joy that has ever entered my life. During the past 12 years, Rellis has been my constant companion. She continues to teach me the true meaning of infinite and unconditional love, and of course, how to carry myself with the confidence and swagger intrinsic to her nature.
For the past 20+ years, I have traveled extensively for my job, and I am fully aware of the stress and anxiety that can build up prior to leaving home. From my own experience, I know what I would've wanted and expected from a cat sitting service had Music City Cats been around during my globetrotting "road warrior" days. You can rest assured that I'd fulfill and exceed every one of those expectations for your cat(s) by providing the same engaging play, care, love and safety I'd give to my own baby girl. 
I am so proud to be a part of the Music City Cats team and couldn't possibly imagine a better way to follow my bliss than caring for and doting upon these "supreme beings of leisure".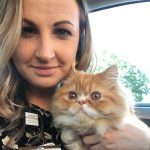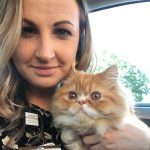 Amy - Cat Sitter
I have been known as the crazy cat lady or cat whisperer since I could walk. I grew up with several cats in my home and have continued to raise my own cats my entire life. I know how important it is when going out of town or working long hours and worrying about your cats at home. I currently have two Himalayan/Persian cats and I only trust a handful of people to watch them when I am away. One of my cats is 17 years old, almost 18. She is in great health for her age and has been extremely well taken care of. Every time we bring her to the vet they cannot believe how old she is! My other cat is about to turn one. He has been a great reminder to me of how much energy they have when they are kittens! 
As a social worker specializing in mental health and substance use disorders, I can appreciate how important pets can be and how the companionship can be extremely comforting and beneficial. I hope to be able to care for your cat the same way I care for mine. I am extremely focused on details and I have experience working with cats with all different personalities.


Anna - Cat Sitter
I have spent the past decade living out my love of animals through pet sitting, serving as a therapy pet handler, teaching pet responsibility classes, studying the animal advocacy movement, volunteering, and caring for my own cats, two of which have been special needs. My two biggest loves in life are cats and traveling, so I know from experience what a difference it makes to know your loved ones are in good hands. I love being able to make leaving home as stress-free as possible for both you and your feline friend. I am currently a graduate student at Vanderbilt University and spend my free time following internet foster heroes like Kitten Lady, reading in coffee shops, and exploring all that Nashville has to offer!
What do you believe makes a great cat sitter?
First and foremost, I think a cat sitter needs to understand that cats are part of the family. It can be very difficult to leave part of your family at home when you're away and empathizing with that difficulty is important in the customer-sitter relationship. The updates you send can make their day! I think it's also important to know a bit about cat needs and behavior, to be able to fully focus on the cat you're with while you're there and to be reliable and trustworthy.